This is......my most favourite outfit that ex
presses my per
sonal style. Please excuse the surly facial expression. 'Sun in Eyes' conundrum.

I'm so late to this. But I didn't want to miss it! I am still searching for my favourite current outfit but I can confidently say that my most favourite items of clothing to have in my wardrobe are a few really good jackets. I

LOVE

jackets. I must have gotten that from my mother who, for her entire life, has had splendid, stylish jackets. I wish I could show you some of the photos but I am not up to working the scanner this week. It is a project in the making though.

The jacket above is by Keith Matheson. The jacket below is a well worn favourite. I like something I can wear in the summer.
The second favourite item is a pair of boots! I love boots. I always have. I received my first pair of go go boots at age 7, whereby I promptly zipped them on to accompany my very swish mini dress that my mother had made me. I then took my gorgeous self down to the creek to play with my friend, John.

And the third thing I like to have is a good haircut. But that doesn't happen very often. My hair grows fast and I just can't keep up. So often my hair looks like crap in between bout's of greatness. LOL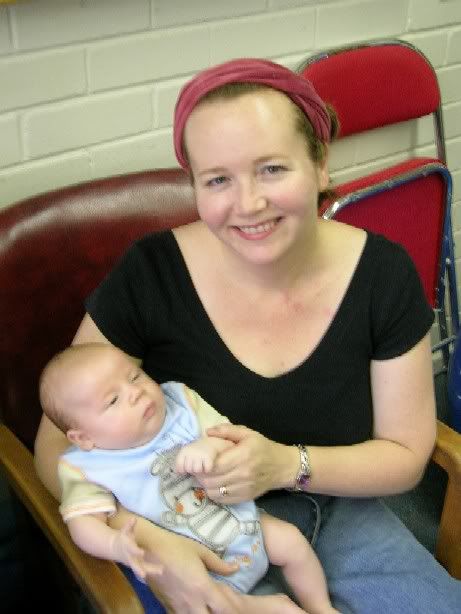 Here is an example of crap 'in between haircut's' hair. But who cares! Look at that gorgeous bub of mine. Oh gee........I miss those perfect cuddles............
Here's and example of some good hair, despite not washing it and just rolling out of bed to go down to the beach. I love those kind of days.
So that is my personal style. I guess!! This weeks 'this is...' is by Kitty's Kaboodle. Thanks Kitty!!!